Happy Birthday!
Gill's husband Pete, had got in touch before her last birthday asking if we could arrange a voucher for a photo shoot at their home in the New Forest. A few weeks later Gill got in touch and we decided that it would be best to wait until her mare had given birth, she was due early Summer. This wasn't a problem, her voucher was valid for 12 months. Roll on early Summer and we all got very busy, time went by, but we kept in touch and finally a session was booked in for mid September.
Perfect timing
The weather was just about as perfect as it could have been, though I know the New Forest looks amazing in most types of weather. We had scheduled the shoot for late afternoon so we had a chance of getting a low sun and possibly sunset. When I arrived, and I knew this was a multi horse shoot I was pretty impressed by the size and number of horses to photograph!
All together
We started with the big group, often I'd leave a group shot until further into the shoot however five large horses and one feisty foal, I figured let's go for it straight away! Thankfully Gill had a friend helping out (very much needed) but she also has such a fantastic relationship with all her horses getting them in line, looking where we wanted them to and behaving wasn't anything like the nightmare that it could have been, even Margo with no headcollar on decided to join in the line up and stayed near her Mum for most of the shots.
Spoiled for choice in the New Forest
We moved onto the shots of mare and foal after this in a shaded barn area. These were going to be black background shots but while I was shooting I thought they would look better with the light coming through, and sure enough in the edit I was overjoyed with how these two very pretty girls looked. Gill released them both into a paddock and we got some great ones of them cantering about (and I didn't even get knocked over!)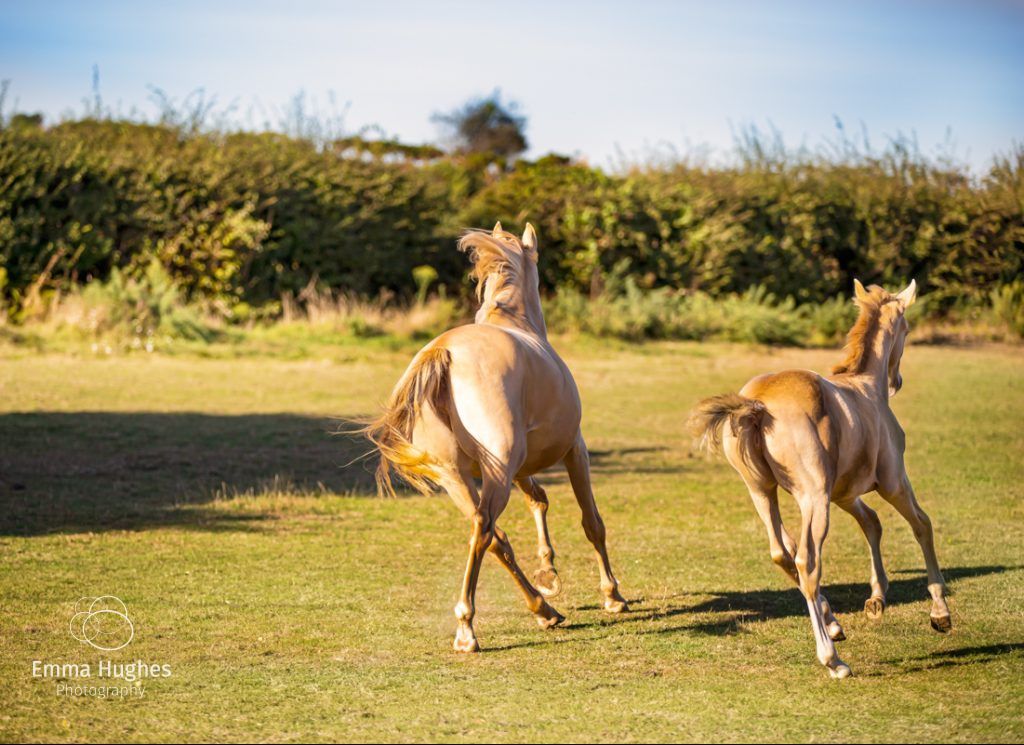 We then did some great little set ups with the others in the misty late afternoon sunlight, I was loving the flare in the lens and the closeness that was obvious between Gill and her horses. Then it was off out for a ride on Oscar to get some shots out in the New Forest off the yard. We returned where I got some close up headshots (and of course I couldn't miss out getting one of the cat).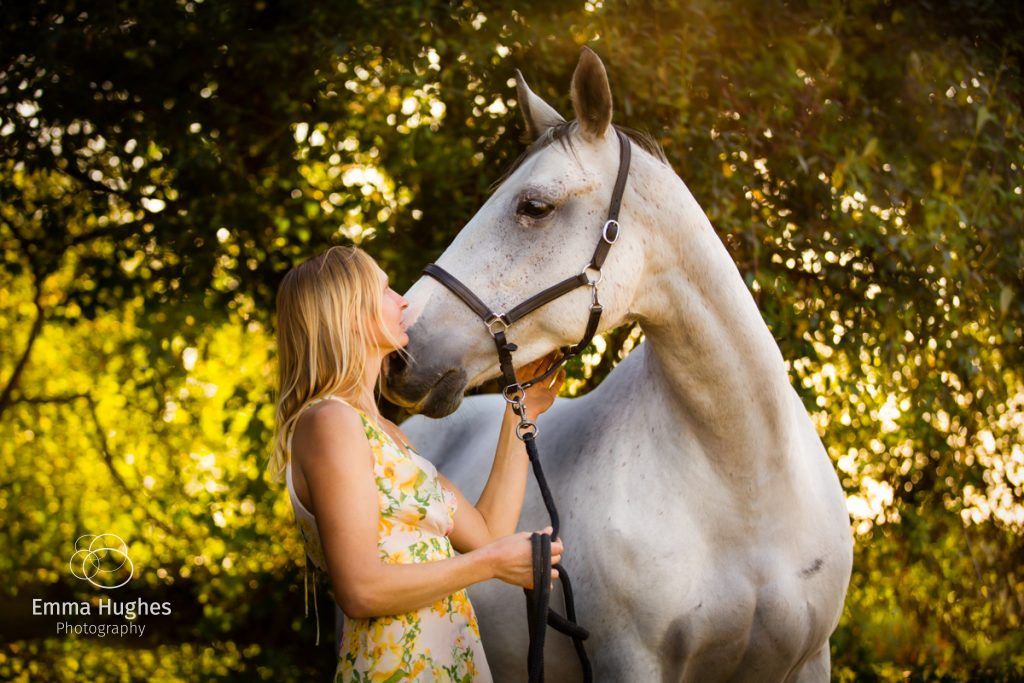 Lasting memories
I had a fantastic time with Gill, I don't usually photograph so many horses in one session but we worked it well and got a lovely wide range of images that she will be able to treasure forever.