I've had an amazing year this year, despite the best efforts of the weather to scupper my plans! I am also aware that we are in the middle of a cost of living crisis, so bearing this in mind, I'm extending the traditional Black Friday Sale right up to Christmas Eve, so Santa gets every chance to deliver the best Christmas gift to your loved ones.
There are three promotions to choose from check them out below and see which one works best for you. As always, if you have any queries just get in touch
Christmas Sale – Two Hour photo shoot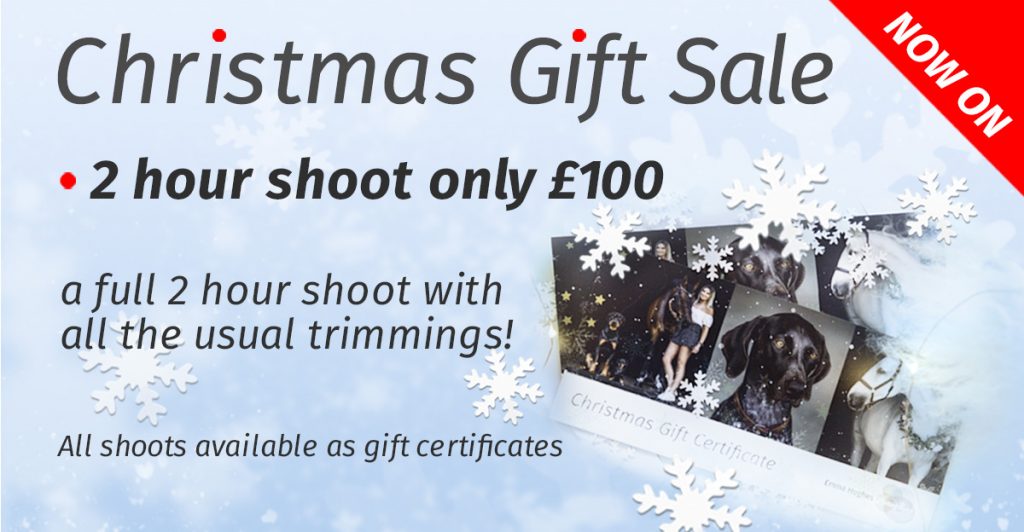 By far the most popular session I do, I've reduced the cost during the sale from £160 to just £100. This year I have done all sorts of sessions, from people with lots of horses, or many dogs (or both!) to family shoots where there's hardly an animal in sight. Dropping the price so much makes this very popular session within the reach of lots more people.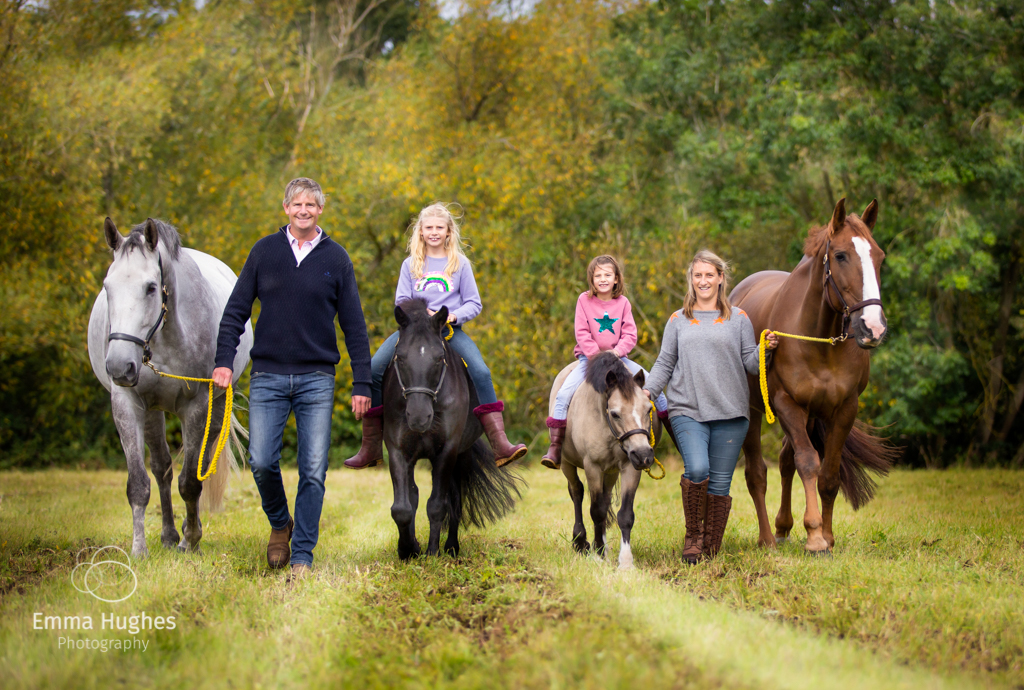 Christmas Sale – Mini session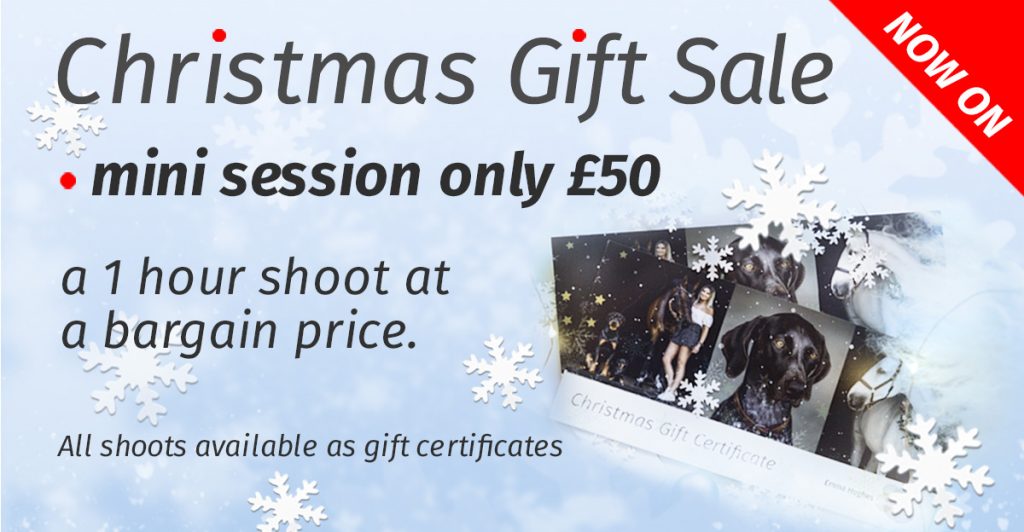 I really enjoy doing these mini sessions, they are usually a bit frantic but always lots of fun. Limiting the time to one hour really focusses me as a photographer and whether we are grabbing lots of horses/dogs/people or just working with one animal it's great to do. Making these sessions a very affordable £50 also means it's more of an option for people looking for Christmas presents for their best friend, or as a special little treat for themselves. As always this can be bought as a gift wrapped certificate with a personalised message.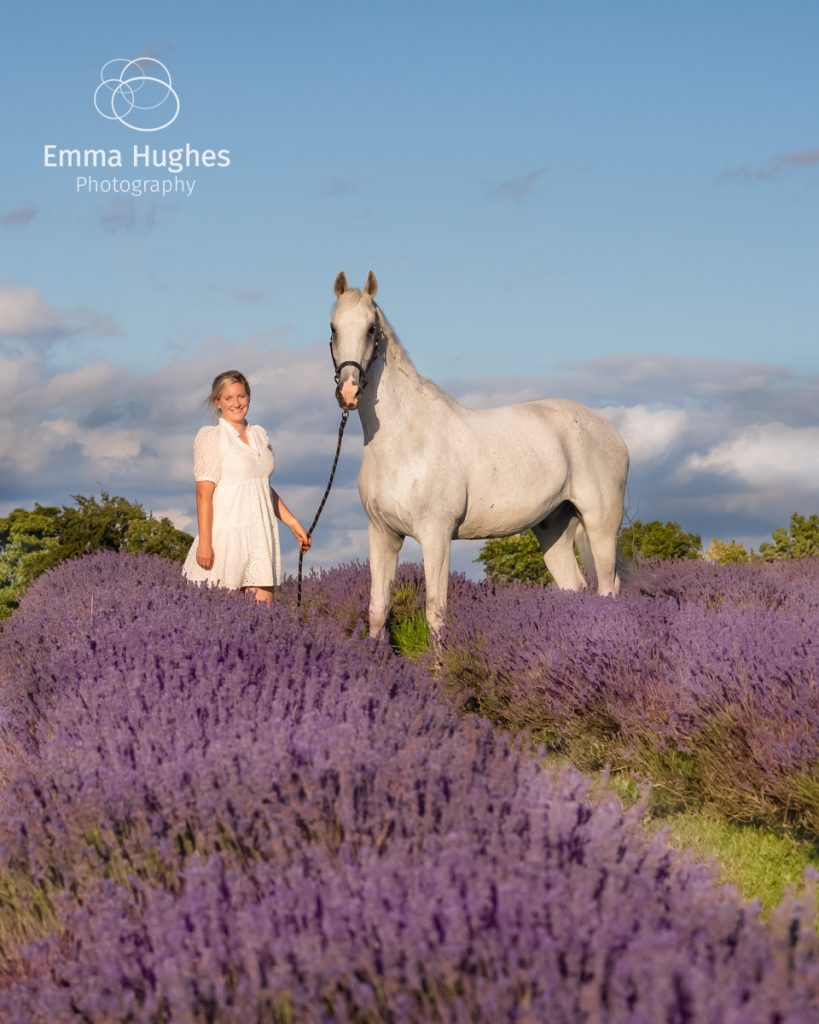 Christmas Sale – buy one get one free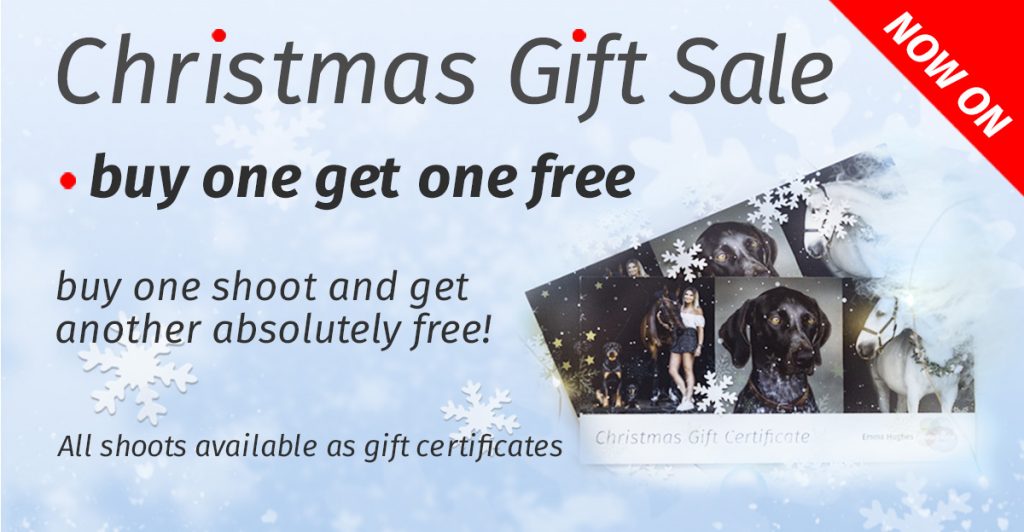 The traditional BOGOFF deal, it's always very popular and effectively halves the cost of a shoot, whether you buy one for a friend and get one free for yourself or share the cost with a friend it's a win/win. Each shoot gets the full Emma Hughes Photography attention. This includes, pre shoot consultation, when we work out location, outfits etc., I can arrange a hair and make up artist for your sessions if you'd like me to. I work with an amazing make up artist who has spent the last 8 years making my clients look and feel like a million dollars.
These sessions last the full two hours and afterwards you get to choose from around 60-80 images. We can meet up once they've been edited and go through them together, when we do this I bring along samples of the products that are available to buy so you can see for yourself all the options available. Plus I can supply both shoots as gift wrapped certificates for you to pop under the tree on Christmas Day.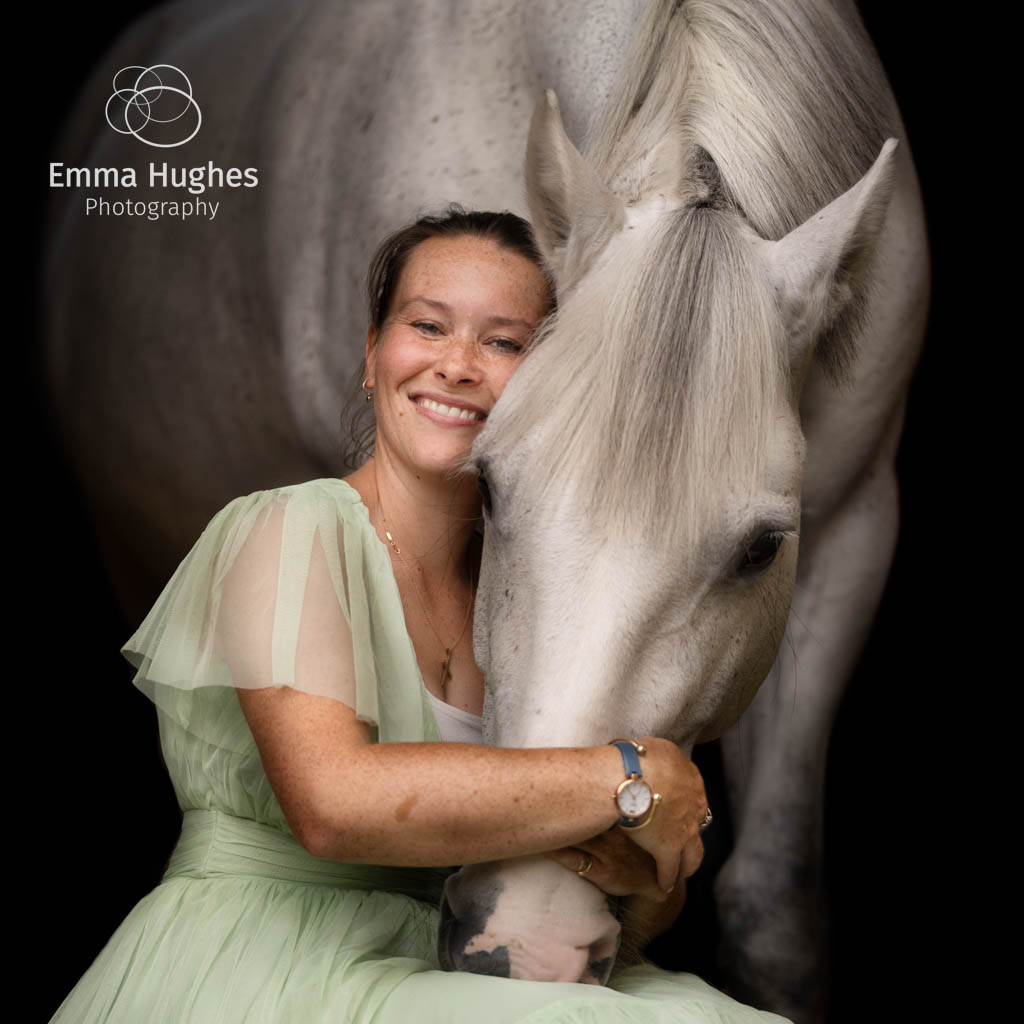 Christmas Gift Shopping
Not only does my Sale give you fantastic deals but it can also sort out gifts for those difficult to buy for relatives. This really is a Christmas gift, for yourself or a loved one, that lasts forever. Our photo shoots make wonderful memories and turn them into beautiful works of art that you can treasure forever.
All my offers are available as gift wrapped certificates that are valid for 6 months. I can post them to you or if you can't be with your loved one I can send them directly to the recipient. It's easy to sort out, just get in touch, details are on my contact page and I can arrange everything for you. If you'd like to call for a chat please do.
Contact me at any point, e-vouchers are also available so you can pop a bit of magic into Santa's stocking right up to Christmas Eve!