Understandably my clients don't see what goes on "under the hood" when I'm shooting, why would they (that's why it's under the hood!)? But I did think people might find it interesting to know the myriad of things I think about and assess from the moment I turn up at your yard, home or location and the attention to detail and work that goes into each edit.
First Impressions
I know clients can be worried about the location when it's on the yard, most of my horse shoots are done on their yard and as you all know they come in all shapes and sizes, I want to put peoples minds at rest. I have never struggled to find a pretty spot or location on a yard, at any time of year. Whether that's high summer when the grass is scorched to yellow or deep winter when the trees are bare and the ground muddy and wet. Yards are amazing places and I come to them with fresh eyes that have already seen every kind of yard imaginable. I bring my years of experience on every shoot with me and I never arrive with any expectations of what the location will be like.
Relationships
I also have to work out the relationship you have with your horse or your dog, I'll be honest, I love this bit. I know my client is often a bit nervous and can be worried that their horse or dog won't be on their best behaviour, please don't stress about this, the more worried you are, the more your horse or dog will pick up on this so staying calm and just following my lead is the best way to get off to a good start. A shoot is about having a bit of fun with your animals, I'm there to capture it and to lead the shoot, but it's yours to enjoy. I've photographed animals (and humans) in all sorts of moods, I'm eternally patient, there's never a rush with me, I'm more than happy for my clients to just take their time it makes for better photos which is what we all want.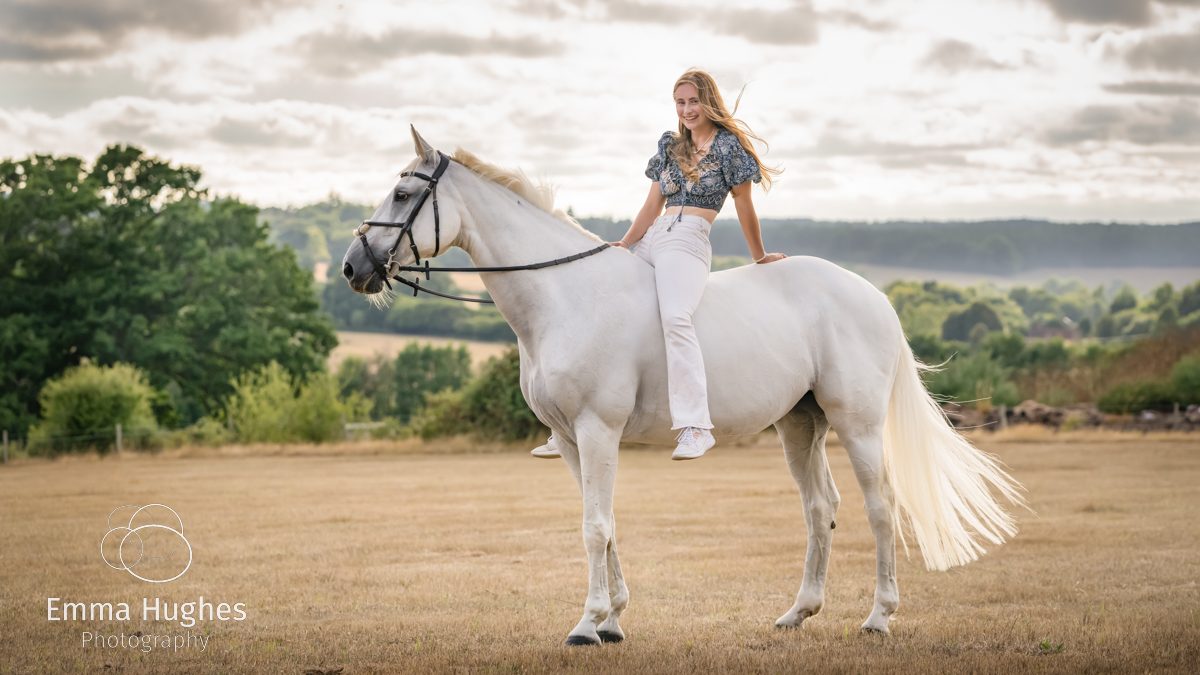 I hate having my photo taken!
You all say this (well most of you do) but I'm not taking your photo, I'm taking photos of the relationship you have with your horse or dog, and that's a very different thing. I can work out quite quickly what sort of shots will work best with your age, body shape, style, hair colouring and a whole host of other factors, I don't even think about a lot of this stuff consciously, it's just what I do and it's what you pay me to know. You're hiring my years of experience behind the camera, the thousands of shoots I've already done and happy clients who are surprised by the fact that they actually liked having their photo taken after all. Added to all this I also have one of the best hair and make up artists in Surrey available for shoots, Jojo can make anybody look beautiful and feel confident in front of the camera.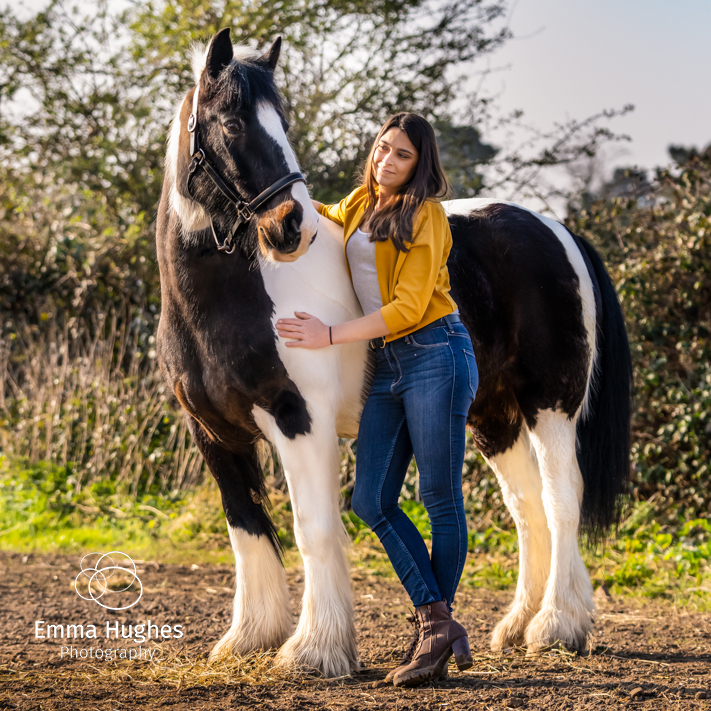 1,000th of a second
Is all it takes for one photo, but the work that goes on around that tiny fraction of time is huge, the shoot lasts either 1 or 2 hours but the edit afterwards, finding the best shots amongst all the frames taken and then making all those chosen images work together as a set of images can take days. It's a part of the job that a lot of photographers don't like but I love it. My background is advertising studio photography and digital retouching so moving outdoors and changing to portraiture was quite the change but I love it, my style has a similarity to my old studio days, the attention to detail in each frame, making things just perfect whether that's on the shoot or after on the computer, I enjoy it just as much.
All Inclusive
We all love an all inclusive holiday, it's the one where you know what you're getting, you don't need to worry about anything, it's all taken care of without you even being aware of it. My shoots are a bit like that. Let me worry about finding a pretty corner of your yard, let me guide you through where to stand where to look, even how to walk (yes, it's a thing!) I'll make sure the light is right so that both you and your horse and/or dog look amazing together.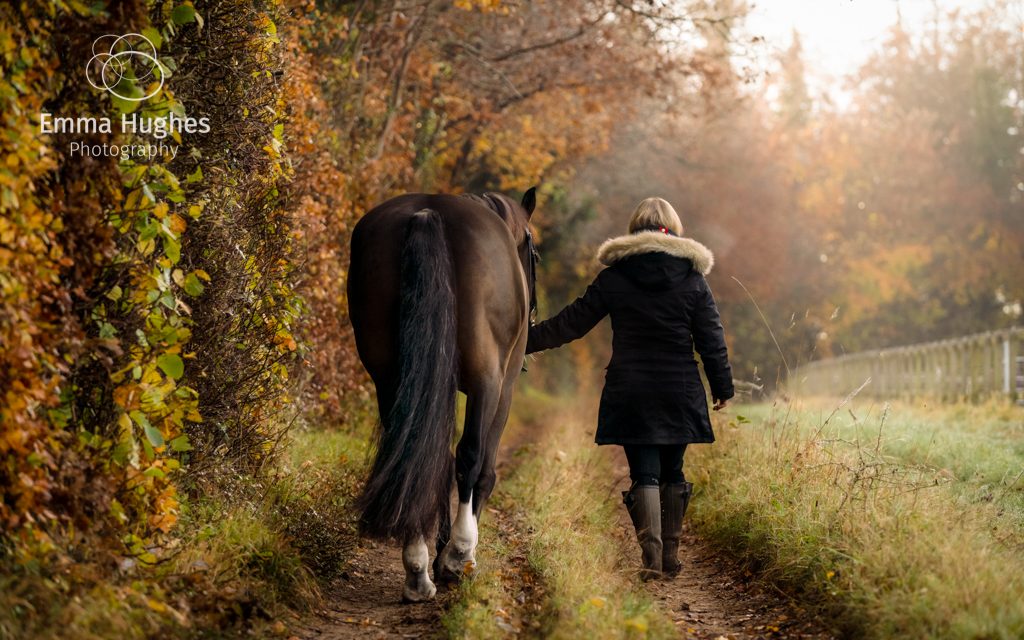 From the horse's mouth
If you're interested in how I can capture your special relationship give me a shout, I'm always happy to chat about what's involved in a shoot, how much it may cost and what a shoot might mean to you.