Mum to be
Don't panic, it's not about me! Thankfully I'm way past all that. This is about a beautiful mare owned by the lovely Nikki. Nikki contacted me via Facebook to book a shoot for Mouse, her mare who was due to give birth end of August. A maternity shoot for a horse? That's just my cup of tea.
We scheduled her shoot for just after her safe date but ended up bringing it forward a week as we were experiencing crazy hot weather in London. Poor Mouse was being bathed a couple of times a day to keep cool and boy was she getting big!
Dressing up
On the shoot day I brought along my selection of flower garlands, I have a pink one made of pale peonies and roses intertwined with ivy and eucalyptus, a blue one with blue hydrangeas and white roses mixed with eucalyptus and a purple one which has purple Gerbera, lavender and ivy with some little purple ribbons. Needless to say I have a garland for most occasions (I even have an Autumn one).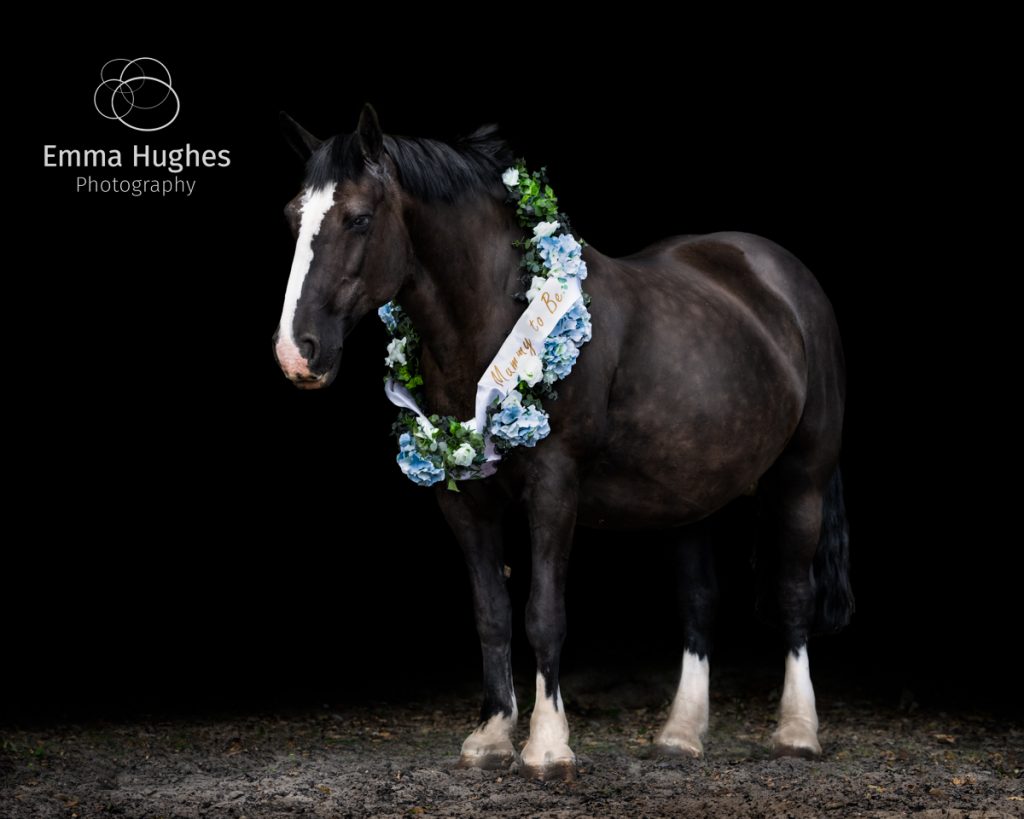 Nikki was really hoping for a boy, but of course we know that nature doesn't listen to what we want and does her own thing and what Nikki really wished for was a healthy foal and a happy mare. So we covered our bases and used all three garlands (so as not to tempt fate!). To make this a proper maternity shoot we also added a very cute "Mummy to Be" sash.
As the weather was so hot and Mouse was so pregnant we had to be quick, we did the sash photos at the end and found a quiet part of the yard in the school and in the shade where I could photograph Mouse and turn the shots into black background portraits.
I always check with my clients, however Nikki was sure she didn't want to be in the photos and I'm always fine with this, but we couldn't resist getting the other members of the family in some shots together with Mouse and "the bump". This meant we ended up with some really sweet group images of her furry family all together.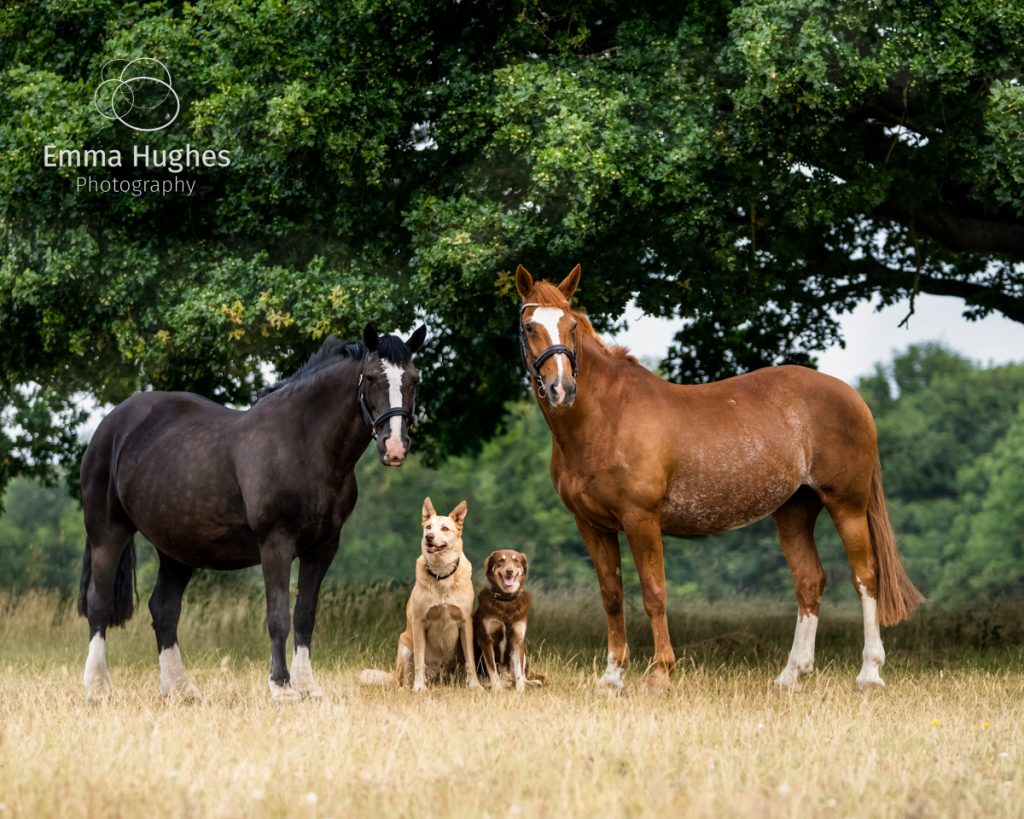 A new arrival
Fast forward to a few weeks later and the foal was born, 5 in the morning, healthy and as Nikki wished, a boy! He has been named Lyric and my first meeting with him was 5 days after his birth, I'm due to go back tomorrow so I may add some more shots of him to this post but here is one from his first photoshoot. He is a natural and utterly adorable. Of course everybody at the yard is in love with this handsome boy.
Welcome to the world Lyric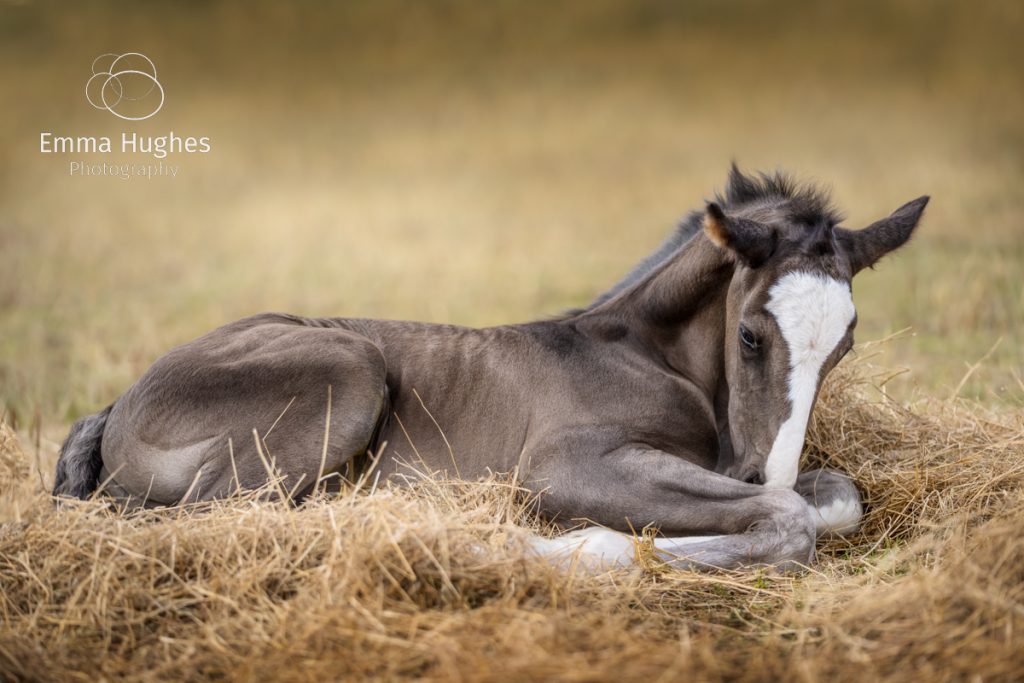 Do you have an announcement to make?
When we planned this shoot I agreed with Nikki to not only spend time photographing Mouse while she was pregnant but also come back and do some more shots with her and the new foal when the time was right. This way it's not just a maternity shoot but a newborn one as well, a sort of "before and after"! If you have a pregnant mare, or bitch and would like to have a special photoshoot get in touch and we can chat in detail about what's involved and all the options available.