Dawn shoot in Richmond Park
It's not that often I go out photographing landscapes. I feel very fortunate to live next door to Richmond Park so when I woke up this morning and saw a misty, frozen pre-dawn sky I knew I had to get out there with my thermals on for a chilly dawn shoot.
Of course I panicked a little about missing the best light and possibly ended up parking too far away from the best area, but this was not a planned shoot and I was keen to look for new spots I'd not visited before. Tramping through the undergrowth, capturing some detail shots on my way and trying not to slip on the ice
I ended up near Pen Ponds right in the middle of the park. On the way the deer had mostly evaded me, apart from a couple of Red Deer near the car park. I'm going to have to try this a few more times to work out where they are at first light if I'm going to capture them properly. These girls were happy to pose for me – for a second or two!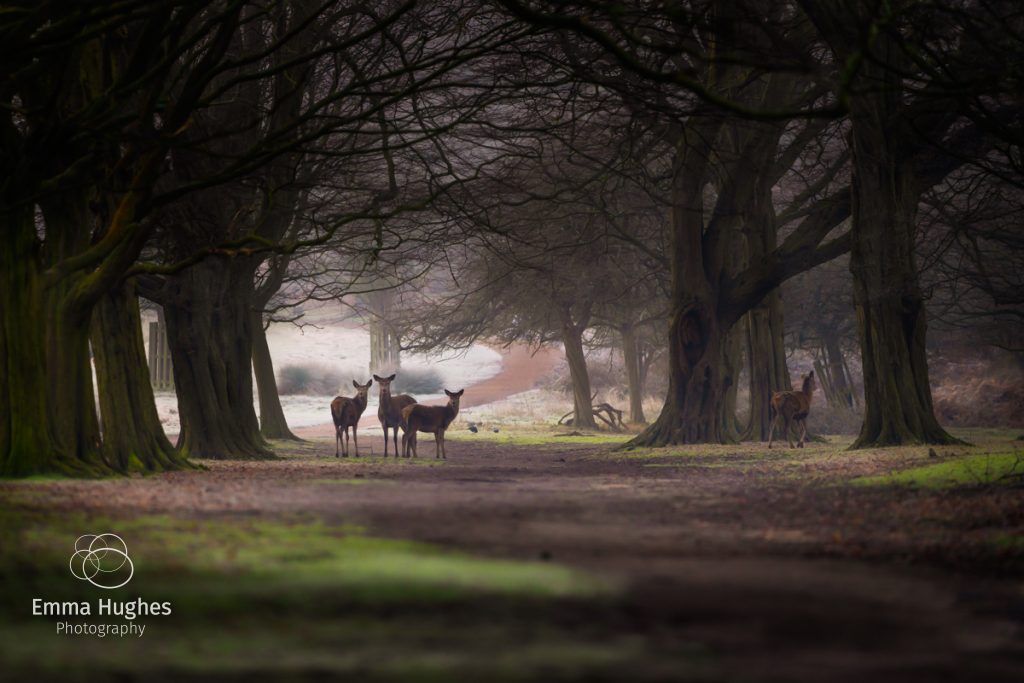 As the sun rose over the trees the light in the park changed. I was lucky to be near the ponds as it rose and, well, the images speak for themselves I hope.
When clouds are your friends
A bank of cloud turned the sun into a beautiful silver disc at the perfect time. Catching some seagulls standing on the frozen pond and a beautifully "weeping" silver birch
I lost myself in the park for over two hours (it's a big park!). Even when the sun was up in the sky there was still a magical atmosphere in this very special place.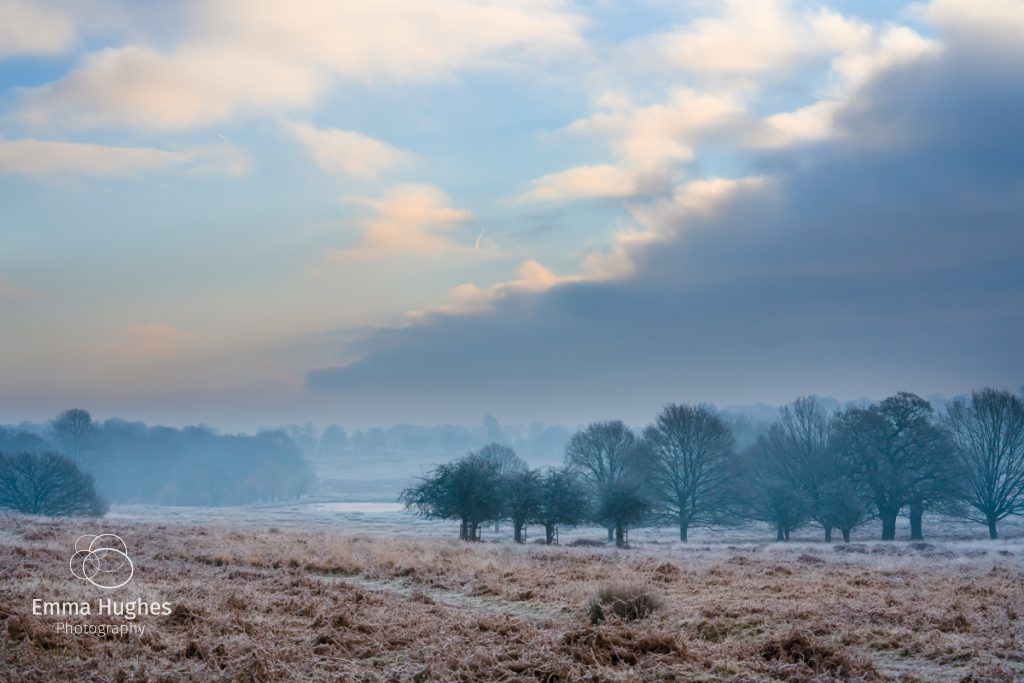 I'm already working out when I can go back. I'd love to do an early morning dog shoot in the park when it's wintery. If you'd like a winter shoot for your dog in Richmond park (or any park near to you) give me a shout anybody who books a dawn shoot guarantees the post-shoot hot chocolates are on me!