Well it is officially Summer time now and in the UK we have been enjoying some incredible weather. If it weren't for lockdown I'd have been doing beach shoots since March.
Photographers all have their favourite locations and I have to put my hands up and say Hayling Island is mine. It's only an hour and fifteen minutes away from my home. It's such a pretty little island that enjoys beautiful weather and has a lovely beach. Horses can only really go on during low tide as with almost all of the South Coast of the UK it's stony at high tide, but when the tide drops it opens up to a fantastic sandy stretch and a long sandbank that stretches out into the estuary.
More to it than just a beach
Hayling not only has a great beach but The Billy Trail, it's a mixed use trail that circles the Island reclaimed from the disused railway line that once serviced the island, so now you can ride your bike, walk your dog or hack along it and enjoy the Island at a slower pace.
But the beach!
I've photographed in a few locations but by far the best beach area is West Beach, the parking is plentiful and as, during the Summer months, you need to be off the beach by 10am an early start means there's always space, even on hot sunny days. I don't only shoot on hot sunny days of course, being in the UK means you never know what you're going to get and you learn to work with what you're given on the day.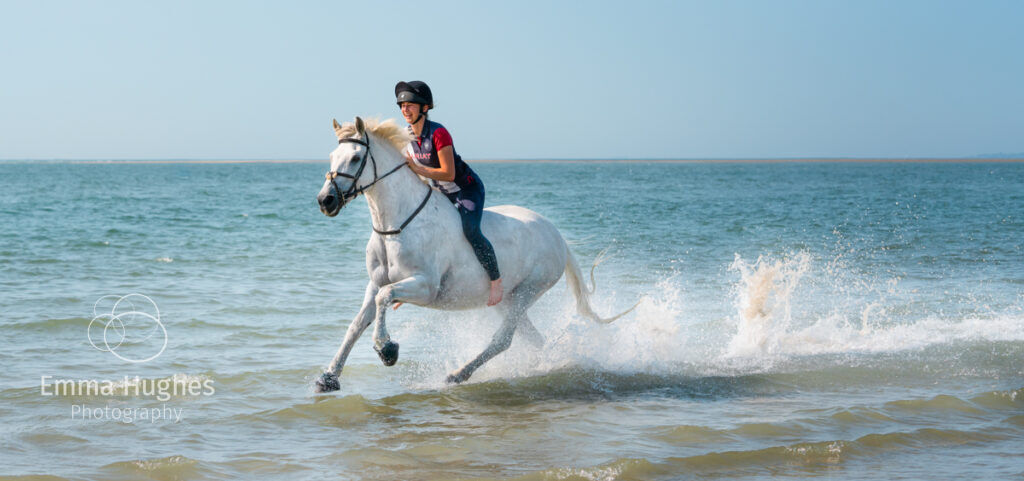 Whatever the weather
I've done beach shoots on cloudy windy days, I've done them on slate grey dull days and steamy hot summer days the fact that the landscape is so iconic allows us to get away with pretty much any sort of weather.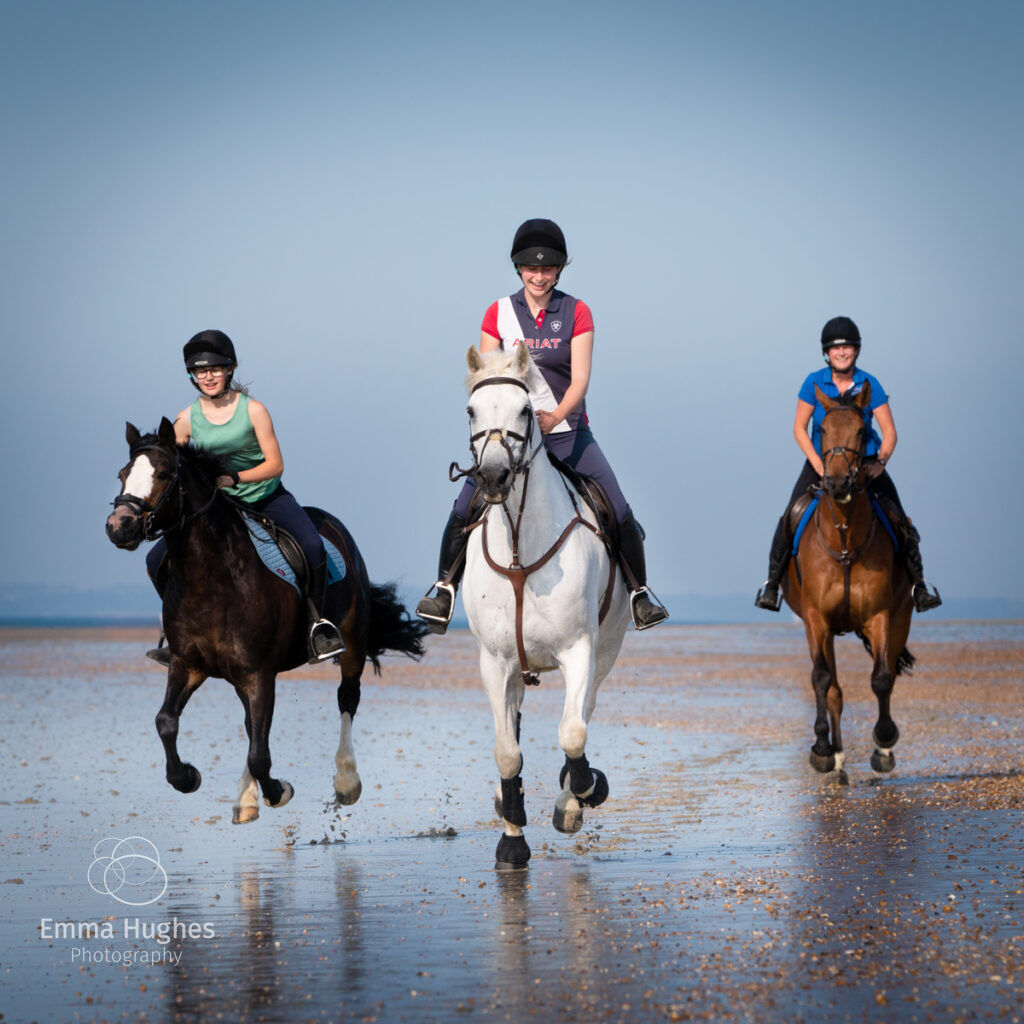 Group shoots
Moving forward to this crazy Summer, who knows how long we will be out of lockdown? I am keen to get as many beach shoots in as possible and I am suggesting to clients that they get together with friends and travel down together. I recently did a shoot with a family and three horses, we were on the beach for about an hour and a half and I have so many amazing photos. Splitting the cost of a shoot makes them affordable and great fun, especially if you haven't got much beach riding experience or you're nervous about where to go and how your horse will be on the beach or in the water.