I'm all about choice for my clients and giving you the choice of where you might want to display your photographs is really important to me. That's why I have a small range of desktop products that give you exactly that. They work equally well on shelves, mantelpieces or desks with the advantage that you can move them to wherever you fancy, whenever you fancy.
My Printed Portrait Box is the undisputed champion of desktop quality and choice. A beautiful box, matted prints of the highest quality all together with a desktop easel that displays your photographs wherever you want them. Infinitely adaptable, always beautiful. The Glacier Block, modern and sleek, an eye-catching crystal clear solid block of acrylic, looking fantastic wherever you choose to display it.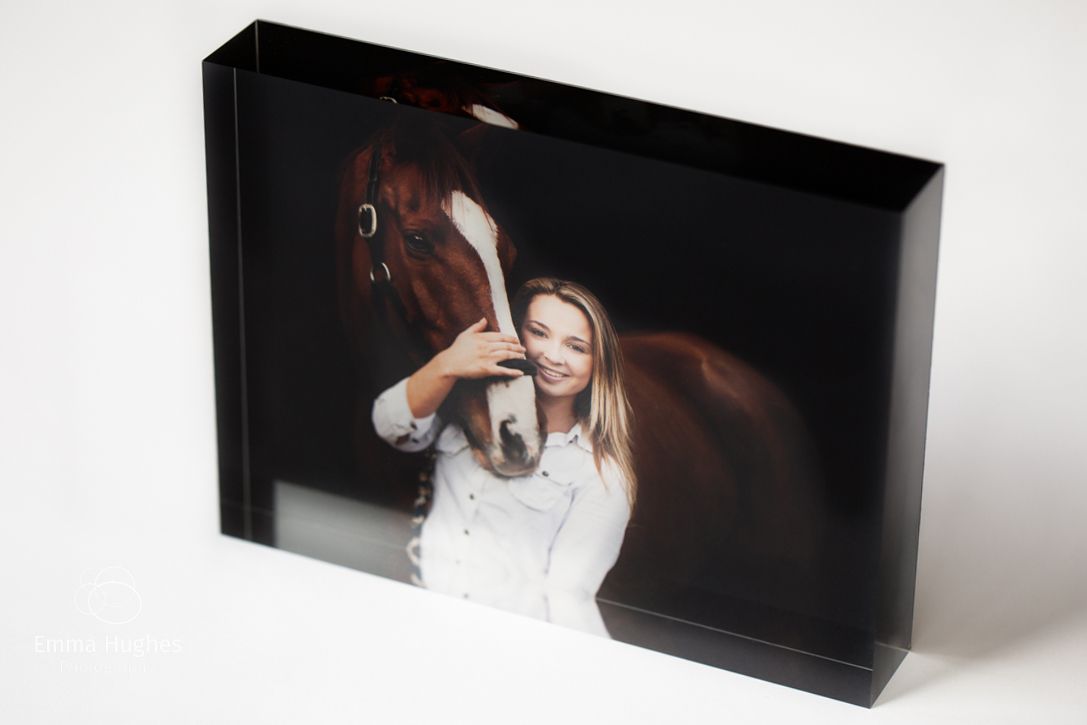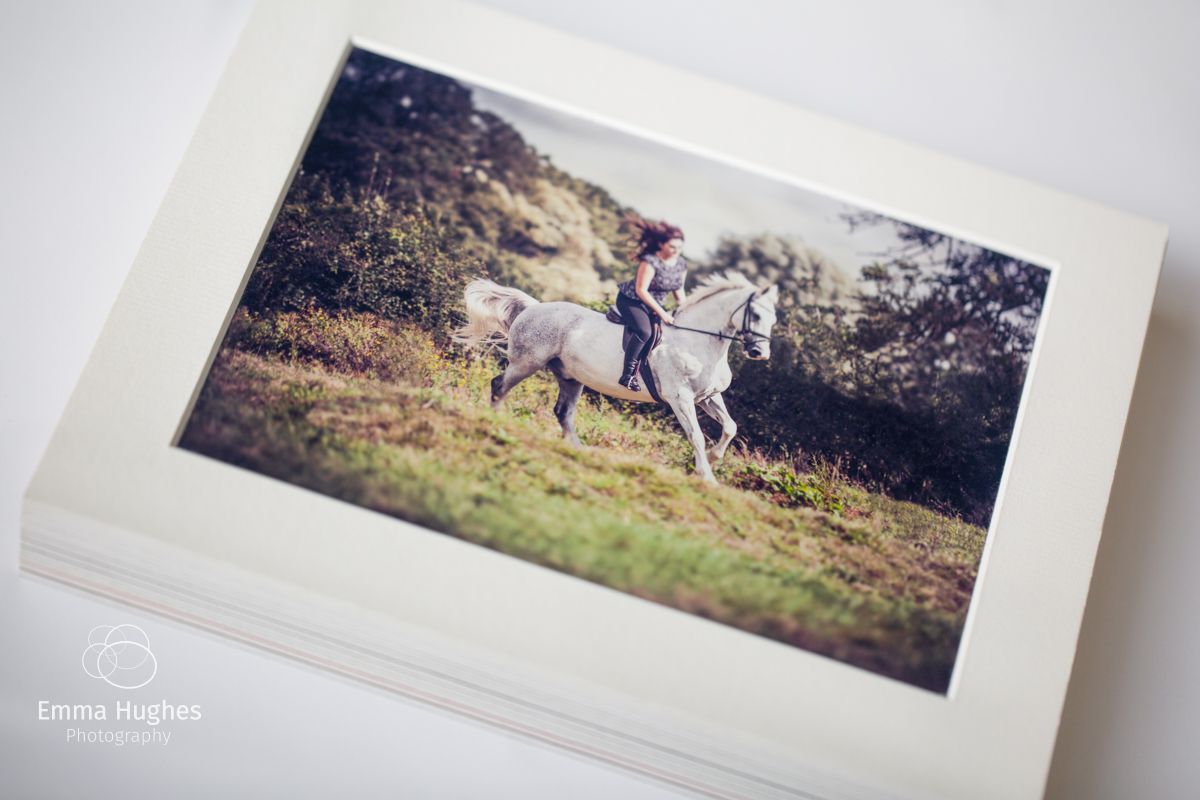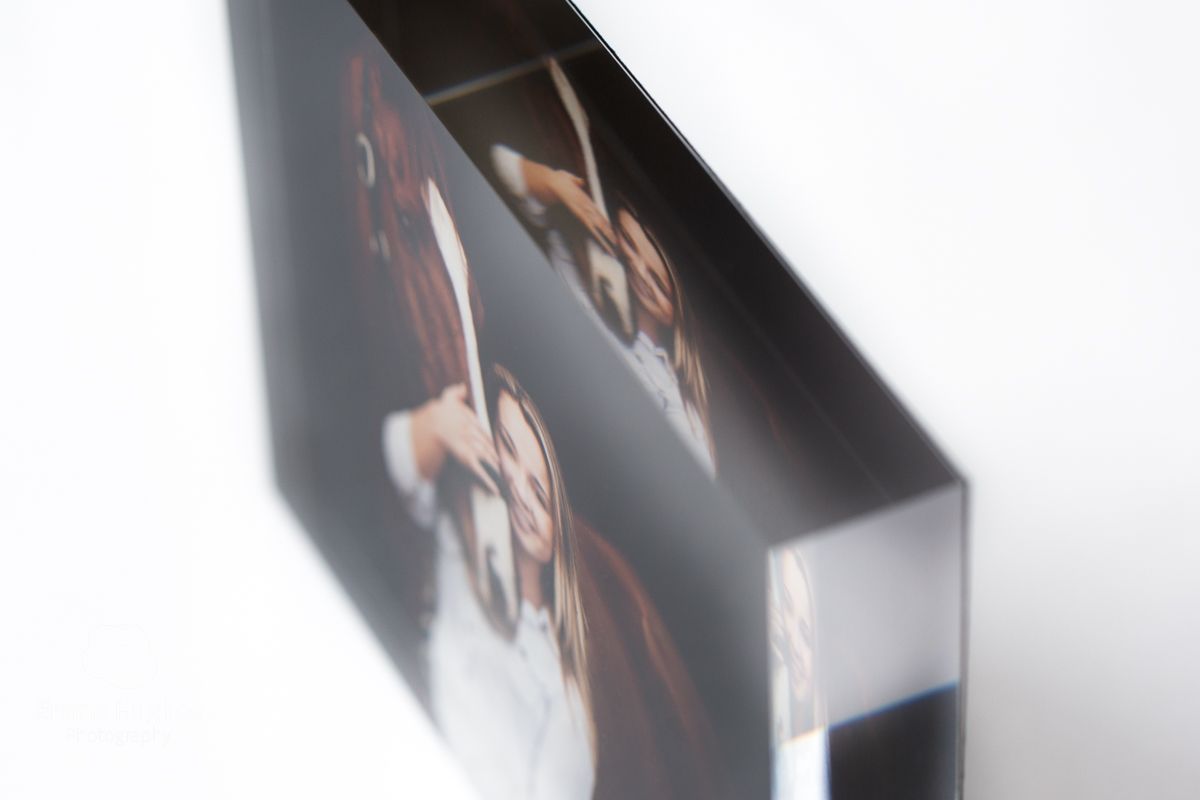 The 10"x 8" Printed Portrait Box is a product that gives so much, with the option of having two of your photographs on the outside of the box and between five and fifteen matted prints inside. Lots of my clients have also used it as a keepsake box, with a lock of mane, a horseshoe, name tags etc inside when the prints have been put out on display. This lovely product comes with its own desktop easel. There is a whole rainbow of choice when it comes to the matted prints, they are double mounted between the highest quality artboard with the option of a gloss or lustre finish.
The Glacier Block is an eyecatching 1" thick crystal clear acrylic block with your photograph bonded to it creating a unique prism effect. Don't be fooled by its small size, this piece never goes unnoticed. I guarantee it will be a talking point in whatever room you decide to display it. Stunning on a desk, shelf or mantelpiece, I've now added to this perennial favourite a larger size. Available in the standard 8"x 6" and a supersized 10"x 8" for extra impact.
Printed Portrait Box
A handmade 10"x 8" box with the option of an image on the cover or a fabric finish, comes with a desktop easel and the highest quality handmade matted prints in a wide variety of colours
prices from – £275
Glacier Block
A stunning crystal clear perspex block, your photograph bonded to the back creating an eye-catching, vibrant piece that looks both modern and timeless wherever you choose to display it.
prices from – £150